From the trainer's desk: July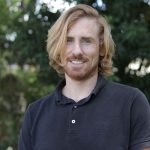 For the first half of July the students at STEPS Pathways College enjoyed a well-earned break. We always love hearing their stories when they return, especially about how they have taken the opportunity to "show off" their skills around the home and their local communities.
The weekend before their return to the classroom was STEPS' largest fundraising events of the year, the STEPS Grand Winter Ball. For many of the students, the ball was the first time they had attended such a formal event, and I was really proud to see the students enjoy the evening. Some of our students in particular have really grown this year in terms of self-confidence and self-esteem, which has allowed them to step outside of their comfort zones, take risks and embrace new experiences and opportunities. I also really enjoyed hearing from the parents who joined us on the evening as they shared their stories about what STEPS Pathways College means to them, the changes they've noticed in their son or daughter and the difference it's made in both their lives. It was a special moment realising the impact of the College is much more widespread than just the students, but also their entire families and the wider community.
Heading back into the classroom, this month we started our unit on technology, literacy and numeracy skills for life. We're covering important skills like using computers, emails and being safe online. We're also studying finance topics like money handling, using ATMs, internet banking, saving money and paying bills. These are all really important skills for gaining independence, and our new students – a day program student who has just started with us and a boarding student joining us soon – are lucky to be jumping straight into such a useful topic.
Outside of the classroom, but still with our learning hats on, we have been on trips to the Sunshine Coast Daily Careers Expo and the Sunshine Coast French Festival. The group also enjoyed a recreational trip to cheer on the Sunshine Coast Phoenix basketball team from a corporate box, and even got to meet some players and have a go at shooting some hoops.
At the College, we're getting ready to change classrooms and split the class as the program continues to grow, and we gain additional trainers and students. All of our students will also soon be starting work placements with a variety of local businesses, which is very exciting! The students all did a great job in their interviews and I can't wait to keep you updated next month with how it all goes!
Until next time,
Jason
STEPS Pathways College Trainer