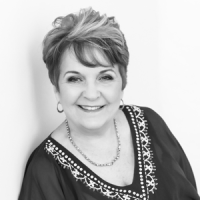 Carmel Crouch – Managing Director, STEPS Group Australia
Carmel Crouch, Managing Director of STEPS Group Australia, has been involved with STEPS for more than 30 years.  Over the years Carmel has been a leading advocate for disability rights and has been a prominent figure in the disability sector.  As a parent of a child with a disability, Carmel's motivation has always been to provide her son, and others like him, with equal opportunities to independence.   Her motivation has shaped and grown STEPS to become a diverse organisation dedicated to making a difference by providing opportunities for individuals, with an emphasis on skilling people with the knowledge and tools that allow them to successfully pave their own path in life.   STEPS Pathways College is a long held dream of Carmel's to provide young people with the disability a true pathway to independence.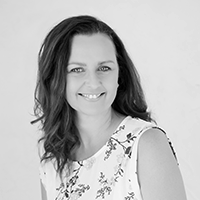 Kerry Staines – Chief Executive Officer, STEPS Group Australia
Kerry has extensive experience mentoring and supporting people with a disability or mental illness, victims of domestic violence and young people with behavioural challenges. As Chief Executive Officer , Kerry oversees the variety of programs STEPS run to improve the quality of life for people with a disability, their families and the greater community.
Kerry's approaches and understanding of supporting people towards a better life is invaluable to STEPS as the National Disability Insurance Scheme is rolled out in the communities we work. Her drive for finding innovative and sustainable opportunities echoes throughout the teams she works with and leads.
Kerry is a descendant of the Mandandanji indigenous people and is passionate about helping indigenous people, their communities and their culture to thrive.
DJ McGlynn – STEPS Pathways Manager
As STEPS Pathways College Manager, DJ oversees the day to day operational objectives of the College and is involved in program delivery, problem solving and providing guidance for the trainers. DJ is instrumental in ensuring consistency between the boarding College and day program.
DJ brings lived experience of being a parent of a person with a disability. His ability to encourage people to achieve higher than their own, and even others' expectations of what is possible makes him an asset to the STEPS team. DJ is passionate about the role of education in achieving social equality, and the opportunities that exist within the community to improve the lives of people living with a disability.
With an extensive background in the corporate and disability sector, DJ's previous roles include supporting the development of stronger ties between corporate businesses, building mutually beneficial partnerships, developing and growing social enterprise opportunities and assisting in the expansion of services.
Jason Keen – STEPS Pathways College Training Manager
Jason is the STEPS Pathway College Training Manager and his focus is delivering course curriculum to students and tailoring the program and resources to individual needs.
He is passionate about health and wellbeing, and he enjoys working alongside young adults and providing opportunities for learning and personal growth.
With extensive experience in both the education and disability sector, Jason brings a wide and varied set of practical skills and knowledge. Jason is continually refining his own skillset to further enhance learning and engagement within the classroom and he has specialised strategies he uses to support students as they navigate new concepts and experiences.
Jason has a Bachelor of Business and a Postgraduate Diploma of Psychology, and has completed training as a Provisional Psychologist in workplace rehabilitation.