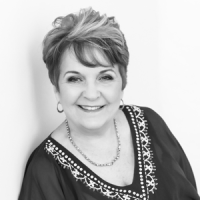 Carmel Crouch – Managing Director, STEPS Group Australia
Carmel Crouch, Managing Director of STEPS Group Australia, has been involved with STEPS for more than 30 years.  Over the years Carmel has been a leading advocate for disability rights and has been a prominent figure in the disability sector.  As a parent of a child with a disability, Carmel's motivation has always been to provide her son, and others like him, with equal opportunities to independence.   Her motivation has shaped and grown STEPS to become a diverse organisation dedicated to making a difference by providing opportunities for individuals, with an emphasis on skilling people with the knowledge and tools that allow them to successfully pave their own path in life.   STEPS Pathways College is a long held dream of Carmel's to provide young people with the disability a true pathway to independence.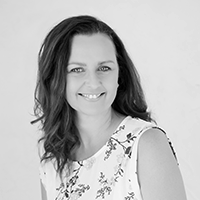 Kerry Staines – Chief Executive Officer, STEPS Group Australia
Kerry has extensive experience mentoring and supporting people with a disability or mental illness, victims of domestic violence and young people with behavioural challenges. As Chief Executive Officer , Kerry oversees the variety of programs STEPS run to improve the quality of life for people with a disability, their families and the greater community.
Kerry's approaches and understanding of supporting people towards a better life is invaluable to STEPS as the National Disability Insurance Scheme is rolled out in the communities we work. Her drive for finding innovative and sustainable opportunities echoes throughout the teams she works with and leads.
Kerry is a descendant of the Mandandanji indigenous people and is passionate about helping indigenous people, their communities and their culture to thrive.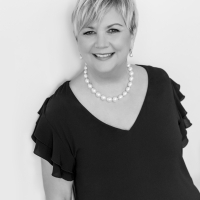 Anne Nioa – Chief Executive Officer, STEPS Pathways College
For almost two decades, Anne has been involved in her community. Anne has vast experience in business, government, politics, management, tourism, international relations, and community services and has gained widespread respect for her hard-working and caring nature.
Anne was an elected Councillor on both the Maryborough and Fraser Coast Regional councils for eight years and held the portfolio of Tourism, Events and Marketing..
Anne now brings her immense experience, passion, and knowledge to STEPS Pathways College.
Anne first discovered STEPS Pathways College through a deeply personal connection, with her daughter Ariana, who has Down Syndrome, graduating from the College in 2019. As a single mother, Anne is especially aware of how essential services like STEPS Pathways College are and the life changing difference they can make for the students and their families.
STEPS Pathways College provided Anne and her whole family the opportunity to undertake an incredible new chapter in their lives, with Ariana now able to shine in her newfound independence. Anne understands the unique challenges that face parents raising a child with a disability, and she looks forward to helping more parents discover the independence that her whole family now experience. With Anne's knowledge and guidance, STEPS Pathways College will strive to provide even more life-changing opportunities to young adults with disabilities and autism.