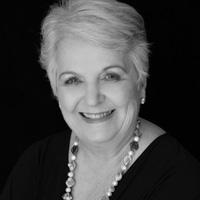 Carmel Crouch – Managing Director, STEPS Group Australia
Carmel Crouch is the founder of STEPS Pathways College and has held a leading role with STEPS for more than 30 years. Carmel is an advocate for disability rights and is a prominent figure in the disability, education, and not-for-profit sector. For the past few years, Carmel has sat as the Chair of Jobs Australia, helping to improve training and job opportunities for all Australians.
As a parent of a child with a disability, Carmel's motivation has always been to provide her son, and others like him, with the freedom and choices in life assumed by all young people. To undertake meaningful work, provide a valuable contribution to the community and be valued, and to live independently.
Her motivation has shaped STEPS to become a diverse organisation dedicated to making a difference by providing opportunities for individuals, with an emphasis on skilling people with the knowledge and tools that allow them to successfully pave their own path in life. STEPS Pathways College is a long-held dream of Carmel's to provide young people with a disability with a true pathway to independence.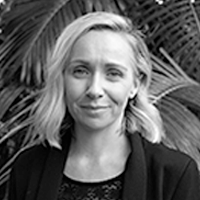 Stephanie Patey – STEPS Pathways Boarding College Principal
As the Executive Principal of STEPS Pathways College, Stephanie Patey has the unique honour of leading Australia's first and only educational institution offering a live-and-learn setting for young adults with a disability and autism. She brings an empathetic leadership style, enhancing strategic planning and program implementation to achieve a high level of performance against the college's business plans.
Stephanie has a strong belief in the potential of every student, creating a learning environment that is as nurturing as it is empowering. Her commitment to solutions-focused approaches and continuous quality improvement ensures the seamless delivery of the College's programs, all while fostering trust in the STEPS brand within the community.
Under her guidance, the College not only achieves its performance objectives but also cultivates a sense of belonging amongst students and staff alike. Her leadership has been instrumental in building a team that consistently delivers on operational requirements while maintaining a steadfast focus on student wellbeing.
Stephanie often remarks, "We believe our role is to show our students what's possible and provide opportunities that help them find and fulfill their potential." This sentiment is at the heart of her leadership philosophy and is evident in her dedication to the College. Stephanie Patey's passion, commitment, and influential role make her an integral part of the STEPS Pathways College community, leading with a vision for an inclusive and empowering future.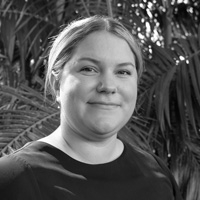 Ruby Steindorf-Stuart – Head of Operations, STEPS Pathways Boarding College
As Head of Operations at STEPS Pathways Boarding College, Ruby works to assist the Principal to provide a safe day-to-day living environment for our students, while ensuring the training team has the resources and skills to support each student's individual learning and living needs.
Ruby is responsible for the development of policies and procedures at the College, as well as ensuring compliance with behavior standards throughout the  College learning and living environments.
Ruby works collaboratively with the Pathways Management team, parents and students to create positive and productive experiences for our students at STEPS Pathways College, and helps students to achieve the very best chance of successfully graduating into their new life of independence.