From the trainer's desk: June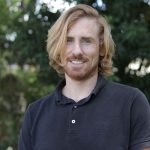 We've had a productive month at STEPS Pathways College, finishing one topic and starting another as we raced towards our end of term break. In June we completed our healthy living skills unit and started our studies on social skills.
The last area we looked at in our healthy livings skills unit was food safety. Students enjoyed participating in a variety of experiments, including observing the changes in colour, smell and texture of different food as it spoiled. Another experiment involved students cooking a variety of meats and observing the changes of colour and smell as the meat was being cooked. We also enjoyed a trip to the Sunshine Coast Library in Kawana to watch a presentation about nutrition by a top dietician on the Coast.
Back in the classroom, we started our new unit about social skills and have learnt about appropriate social skills, expressing and managing feelings, as well as etiquette and politeness. Students enjoyed watching the famous Disney movie Inside Out and having a discussion about identifying and managing emotions. Other popular class activities included charades, crafting emoji faces out of Plasticine, and making a diorama of the STEPS Grand Winter Ball while going through rules around social etiquette and table manners.
We were lucky to be invited to the STEPS Grand Winter Ball in July, which is STEPS Charity's largest fundraising event of the year. Just before the break students enjoyed a celebratory end of term dinner where they were able practice their dining etiquette ready for the STEPS Grand Winter Ball.
One of the group's favourite Saturday activities this month was a trip to the Sunshine Coast Agriculture Show in Nambour. The students also got together and organised a 'movie chill' day with a BBQ and their friends at Murphy House. It was great to see students organise this with little support, illustrating the progress in their ability to independently organise and get involved in recreational activities, as well as the strong friendships between the students at the College.
Students have earned a well-deserved break and will enjoy spending time with family and friends. Following the holiday break we'll be back in the classroom finishing the social skills unit, before commencing studies in technology, literacy and numeracy skills for life.
Until next time,
Jason
STEPS Pathways College Trainer