From the trainer's desk: August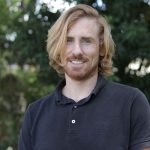 August has been an exciting month with many new experiences, challenges and accomplishments for everyone at STEPS Pathways College! One of the most exciting things has of course been the start of work experience. Each of the young adults found work in an area that interests them, from car detailing, fashion and retail.
Once a week the students have attended their work placement, and it's been absolutely fantastic to see their reactions when they return. Even though there were some nerves at first, they have loved the chance to meet new people, build on their self-confidence and use their independent living skills in the community.
Many of the students are independently catching public transport to and from their workplace – something some students would have struggled with earlier in their studies. There's been plenty of positive feedback from everyone involved, and with only a few weeks left of work experience, we've had several requests to extend it!
Back in the classroom we've been looking at the topic of technology, literacy and numeracy skills for life. We learned a lot about cyber-safety, staying safe online and using computers in everyday situations. We talked a lot about staying safe on social media, and looked at potential risks through some case studies.
We also moved classrooms this month, which has been well-received by all. Our new room is much bigger – perfect for our growing class and the students are loving having the extra space. We have some great new furniture and all agree it's a more homely environment.
We've welcomed a new boarding student to the College this month, all the way from Mackay! We're really proud to see he has settled in well, made new friends and really enjoys class.
Our Saturdays at Murphy House have been a bit more relaxed this month compared to July's busy activities! The boarding students have enjoyed casual weekend trips to the beach and to play laser tag. The group also got involved with the Sunshine Coast Plant Swap held at STEPS Nursery, selling pots they decorated and helping out on the day.
Next month we'll be taking on a new topic, as well as continuing our work experience and keeping on enjoying our new classroom!
Until next time,
Jason
STEPS Pathways College Trainer