Our students strive for independence, our immersive learning environment equips students with the skills and confidence they need to thrive. With a comprehensive course and hands-on support, STEPS Pathways College allows students to progressively learn at their own pace.
STEPS Pathways College
STEPS Pathways College is an intensive training course designed to provide young adults with a disability and autism with the opportunity to further develop the skills needed to experience a life of independence.
We provide a flexible learning environment for our students and offer the opportunity to study as a boarding student living on campus or as a part of our day program.
Based in Caloundra on the Sunshine Coast, STEPS Pathways College provides students with a pathway towards independence and the opportunity to achieve their goals.
Learning at STEPS Pathways College
Our innovative, holistic learning model features 10 core areas that combine practical learning with hands-on experience. With individually-tailored learning, students can learn at their own pace and gain a range of skills that help them to make informed choices and decisions in day-to-day life, as well as navigate some of life's bigger challenges.
In our specialised program students learn how to maintain a tenancy, access health and local services, effectively bank and budget, utilise technology, stay healthy and well, and much more.
Students also have the opportunity to further develop the skills required to cope with change, develop relationships in the community, and form lifelong friendships.
STEPS Pathways College provides students with a pathway towards independence and the opportunity to achieve their goals.
Our Boarding Program
Our boarding students at STEPS Pathways College reside in a modern, fully fitted and contained units designed to reflect an independent living environment.
Each student has the privacy of their own bedroom, bathroom and patio, and a shared living room, kitchen, and outdoor entertainment area. Students can enjoy the many beautifully landscaped outdoor areas and green spaces throughout the campus which include volley ball courts, a community garden, and shared BBQ area for socialising, relaxing and study.
Onsite support to students is available at all times and the college is closely monitored with external CCTV in operation 24/7 for student security.
Based in Caloundra on the Sunshine Coast STEPS Pathways College is located close to shops and services, public transport, sports fields, and beautiful beaches.
Our Day Program
The STEPS Pathways College Day Program is suited to young adults with a disability and autism wanting to learn skills for independent living in the community or improving their independent living skills at home.
Day students learn independent living skills in a combined classroom and community setting, practicing their skills hands on at the College's purpose-built facilities and through regular excursions.
Students also undertake pathways to employment through job skills training, work experience, and support to find employment.
Our Online Learning Program
The Online Learning Program focuses on teaching young adults living with disability independent living skills for a life of their own design. The NEW online program provides a holistic approach to learning independent living skills with a curriculum-based service covering five key areas of learning.
Students are free to choose from topics that include:
Home Living Skills – understanding your home environment
Kitchen & Food Preparation Skills – health & safety in the kitchen, options for food shopping, as well as an online cooking class
Healthy Living Skills – body language & conflict resolution
Real Life Skills –managing stress & operating in an environment of change
Numeracy, Literacy & Technology for Life – understanding digital reputation
The program is interactive and includes a combination of online classwork, group discussions and project-based activities to enhance the participants' learning. The online learning program will now be a permanent offering for participants Australia-wide.
STEPS welcome regional students to engage with the course to inhibit the chances of social isolation. Class sizes are delivered at a level where all participants have the opportunity of contributing and progressing at a similar pace.
Take a virtual tour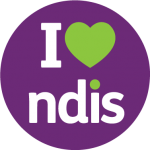 Latest News, Events and Media