From the trainer's desk: February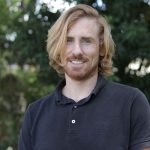 In February our focus at STEPS Pathways College was on preparing for employment! It's always rewarding to see the students tackle a new topic – in the classroom we looked at how to find and apply for a new job, employer expectations and employee rights and responsibilities.
We enjoyed a visit from staff from Dove Recruitment who helped us master our resume and interview skills. We also visited the Caloundra office of STEPS Employment Solutions to learn more about Disability Employment Services and how they can help people find work they love with great local employers.
One of my favourite educational excursions yet was to our local op shop. The students were tasked with finding outfits suitable for a job interview and we certainly found some interesting options! Outside of class times the group also enjoyed a trip to Maleny Botanic Gardens and tenpin bowling. The students are working well as a team to plan and prepare their recreational trips, including looking up public transport and organising their budget and schedule.
The students have embraced the employment subject with vigour. It has been interesting listening to the students plan for the future and what they see as their ideal profession. Each of the students are compiling a resume and organising their references in preparation for their interviews in the coming weeks for job placements. It's an exciting time for some of them as this will be their first experience in the workplace.
One of our sport-loving boarding students also celebrated their birthday in February and everyone at Murphy House joined in the celebrations and helped to test out the birthday gift, a table tennis table!
The students are preparing to start work experience in their preferred industries. This involves the students in researching what type of work they'd like to do and what options they might have. I look forward to updating you next month with how this goes and more!
Until next time,
Jason
STEPS Pathways College Trainer