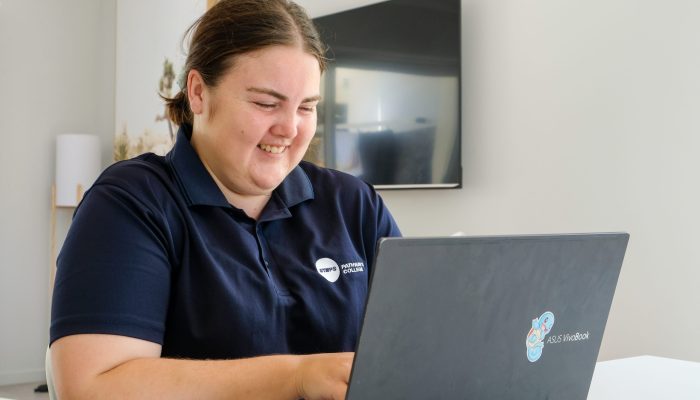 Download your STEPS Pathways Online College Information Pack Today!
STEPS Pathways College is a leading model for independent living education and a first of its kind in Australia for young adults with a disability and autism.
Students enrolled at STEPS Pathways College fast-track their journey to independence through a holistic experience that combines simulated independent living in a safe and supported environment with class and community-based learning.
We provide a flexible learning environment for our students and offer the opportunity to study as a boarding student living on campus, as a day student, or as part of our interactive, trainer-led online program.
Based in Caloundra on the Sunshine Coast, our program represents a harmonious blend of rigorous learning, engaging community participation, and personalised support, enabling students to carve their pathways to independence.
Ready to take the next step? Download our comprehensive Information Pack by filling in your details today to learn more about our program and how we can help you.
For any further questions, please contact our enrolments officer at (07) 5458 3000.